Why Social Media For Business is So Important in 2020
Social media for business is essential in 2020. There is no getting around the fact; if you are not using your social media channels effectively, you are missing out on custom. A recent survey of marketers found that 90% confirmed they had gained more exposure for their firm merely by utilising the power of social media for business.
More that 66% or Brits are active on social media, which is a staggering statistic. According to research by Talkwalker, the average social media user in this country has 7 accounts across different networks and spends close to two hours a day looking at them. This is a captive audience waiting to stumble upon your content, so if you are not using social media for business, these potential clients could miss you completely.
But what are the specific benefits of social media for business? Keep reading to find out.
Benefit 1: Use Social Media For Business and Get Targeted Traffic
One of the big benefits of social media for business is the ability to not only bring in more views to your site, but also to bring in views from the sorts of people who want to use your products or services. Once you post a blog, new product or new range on your site, it takes Google a while to rank it. If you immediately post the link on social media, you don't have to wait for it to appear on search engines for it to bring in page views.
Tell your followers what is new and they will come and see it. The best thing is that, because they follow your account, they are very likely to be interested in snapping up whatever you are selling to them. Facebook and Twitter are particularly good for this, as you can post a direct link in the message, but you can also change your Instagram profile to show the new page as your main website address, bringing in views from there as well.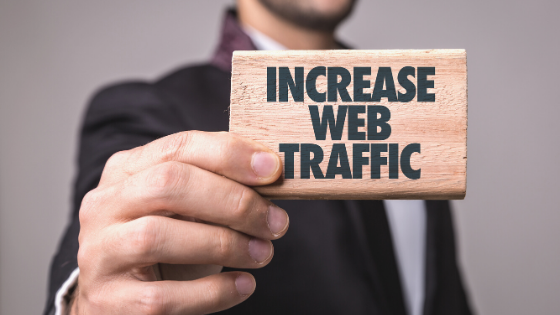 Benefit 2: Social Media for Business is Also Great Market Research
For decades, market researchers have been itching to get a better insight into the minds of consumers. Then social media came along and did it for them! One of the social media for business benefits is that it can help you get closer to your audience.
You can interact and engage with those who follow you, and even read their posts where they helpfully detail their likes and dislikes, their routines and their thoughts on a whole range of topics. This gives you the perfect opportunity to target your offering more precisely, and to help solve their pain points and appeal to them directly.
Talk to your followers, like their posts, reply to their questions and the knowledge you gain will be invaluable for your business.
Benefit 3: Help Keep Customers Happy With Social Media for Business
Hitting customer service goals is another key reason why social media for business is important. Nowadays, rather than writing a letter to the manager to complain about poor service, we hop on social media to vent. If you are not using social media for business effectively, you risk your brand being tarnished by a negative message hanging around unanswered. You need to have a social media presence to deal with these issues swiftly and resolve them to the satisfaction of the customer.
A big positive of using social media for business as an extension of customer service is that those companies that are quick to respond seem to benefit from the goodwill of consumers. Twitter found in a study that customers didn't mind paying $20 more for flights from an airline if that airline responded to customer service tweets within six minutes. It is all part of engaging with your audience, and that can only strengthen your brand.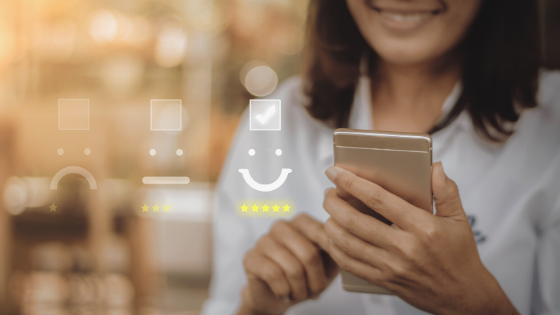 How to Use Social Media for Business
you know why you need to do it, but you need to know how to use
social media for business
. Here is a quick guide to the main social networks and how they can benefit your company.
Facebook
Facebook is the big beast of social networks still, and is essential when using social media for business. You can share photos, videos, links and all manner of other updates, and Facebook ads can prove a very effective marketing tool.
Twitter
When using Twitter, you can be quick and punchy with your updates, get photos out there and links too. It's great for interaction, as you can directly address most users easily, and you can also add in polls to your posts to engage your followers.
Instagram
Instagram is the best social network for sharing visual content. You can use the posts to show off perfectly orchestrated pictures, while Instagram Stories are brilliant for interaction and giving customers a look behind the scenes so they feel they get to know your brand better.
Snapchat
If you love Instagram Stories, then Snapchat might be for you too. The posts disappear, so you don't have to be super polished with what you post. If that fits your brand, then you can have a lot of fun on Snapchat.
YouTube
YouTube is a great video sharing site that brings in more than 5 billion views a day. If you are on there and you optimise your video information correctly, you could bring a lot of attention to your brand. Video is the king of content at the moment and it is certainly worth considering signing up with YouTube.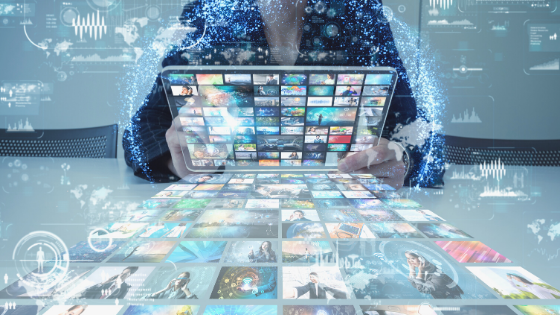 Need Help With Social Media for Business?
If you need help with social media for business, we can assist you. Our digital marketing strategies have boosted a vast array of businesses' fortunes, simply by embracing the power of social media. You could opt for a full-scale marketing campaign or choose to focus on social media marketing alone. It is up to you. But contact us today to find out more.