Strong Lead Generation Strategies for Service-Based Businesses
At the very basic level, your service-based business needs you to generate leads in order to keep going. They are the lifeblood of business, but that can sometimes get lost in the whirlwind of running a company. Sure, it's great to get people browsing your website and interacting with your social media, but are you attracting the right sorts of users? Will they convert? You need to make sure that you have some strong lead generation strategies in place in order to help you reach the correct people.
Here is a list of strong lead generation strategies to get you going along the right track. Try generating leads online using our suggestions and you will notice the difference within a short amount of time.
Generating Leads Through Guest Blogging
Through market research, you should be able to work out which other websites your target consumers visit. You also know who the leading tastemakers are in the industry. With this knowledge at hand, contact these sites about providing a guest blog for them. Many accept these contributions and they allow you to show yourself as an expert on the sector in which you work, as well as giving you a chance to put your brand in front of more pairs of interested eyes.
You know that the viewers of these guest blogs are interested in the service you provide. This means that your hit rate of turning leads into sales is likely to be higher than when engaging a general audience.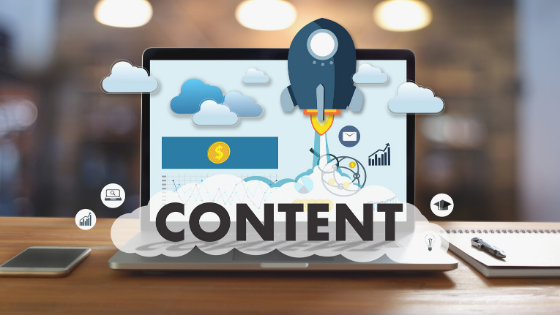 Using Sponsored Content for Generating Leads Online
Sponsored content is similar in a way to guest blogging, but there are advantages and disadvantages. Unlike with a guest blog, there is little to gain in terms of SEO for your site. Links in sponsored posts, or native content as they are often known, tend to be no-follow links. There might also be a section of the audience that skips past the content because the site flags it as sponsored.
However, this lead generation process does allow you to place your message on the sites that you know will appeal to your target. You can make it more of an obvious sell for your services too. A guest blog is about solving problems or entering into a debate. Sponsored content is more commercial and direct (although it does need to engage and interest people too). This should mean that the leads you generate are ready to spend money with you.
Offer a Lead Magnet on Your Website
A lead magnet is one of the most common lead generation strategies, but that is because it works. Essentially, you create a piece of content that solves a problem for your ideal customer and then give it away for free, as long as the user exchanges their contact details.
It involves a bit of work to come up with an e-book, presentation, tutorial, checklist, resources list or other downloadable giveaway, but it is worth it. These give real value to your target customer, and the chance to get their details gives you a very strong lead.
Retarget Your Website Visitors
Using retargeting marketing allows you to show your ads only to people who have visited your site. This means you don't waste money on a scattergun approach, hoping that someone who sees it might be interested. You know for sure that the people who see your ad have at least a passing interest in what you do.
The way it works is that a small piece of code drops a cookie when someone visits your site, and this means that they will see your advertising elsewhere while they browse the internet. It can help jog someone's memory and inspire them to return to you. It can also help persuade them that your brand is the one for them. This is one of the most effective lead generation strategies around.
Want to Implement Strong Lead Generation Strategies for Service-Based Businesses?
If you want to implement strong lead generation strategies for service-based businesses, talk to us today. We are digital marketing specialists and are ready to help you bring in visitors to your website who are ready to use your services.